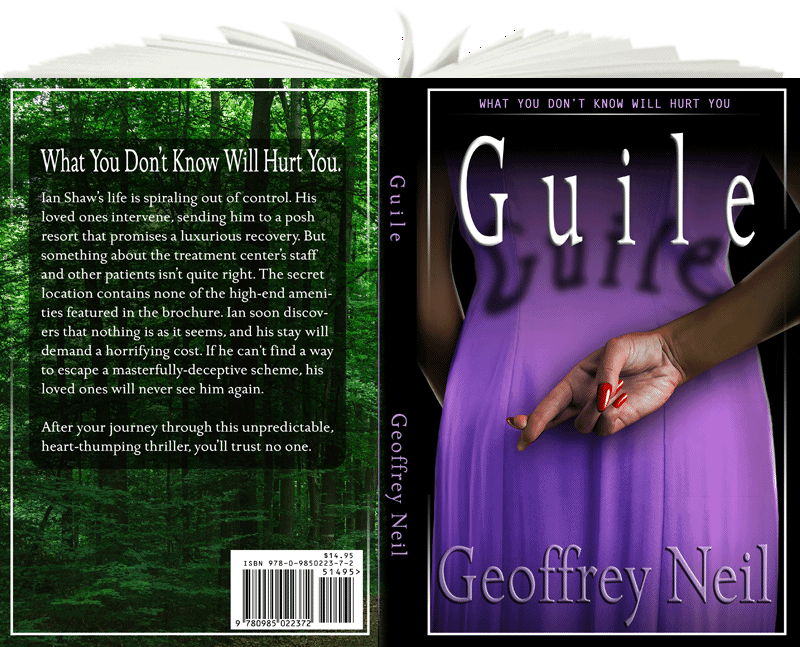 What You Don't Know Will Hurt You.
Ian Shaw's life is spiraling out of control. His loved ones intervene, sending him to a posh resort that promises a luxurious recovery. But something about the treatment center's staff and other patients isn't quite right. The secret location contains none of the high-end amenities featured in the brochure. Ian soon discovers that nothing is as it seems, and his stay will demand a horrifying cost. If he can't find a way to escape a masterfully-deceptive scheme, his loved ones will never see him again.
After your journey through this unpredictable, heart-thumping thriller, you'll trust no one.
Bonus Chapter
FREE full-length chapter of Guile.
This unpublished 3,000 word chapter details the encampment's activities following Ian's Blessed Egress. A vicious final squabble between Angelica and Amity comes to shocking end. Will the fiery Blessed Exodus happen?