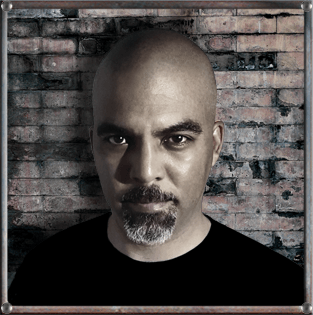 Geoffrey Neil was born in Watertown, New York in 1966 and grew up in the beautiful nearby town of Natural Bridge. After moving between the east and west coast three times, his family settled in California. He graduated from California State University, San Bernardino with a BA degree in Communication which prepared him practically for no profession. For fifteen years, he worked in various outside sales positions before beginning a career in IT support. He quit his full time job in 2002 and set out on his own as an independent IT consultant. He still manages the computer and networking needs of his clients when he's not writing.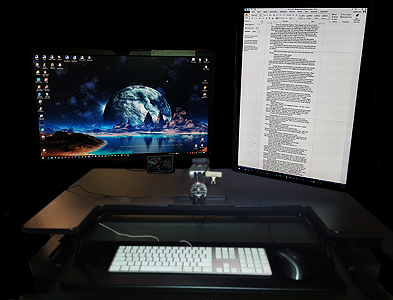 His stories harness imagination for the heavy lifting by using disturbing implications more than graphic depictions—a tactic many readers find equally assaulting on the senses. His first novel, Dire Means, was published in 2009, inspired by many conversations with homeless people in Los Angeles. He was surprised to discover how therapeutic writing his first novel was, so he wrote another,  Human Resources, published in 2012. He's currently working on his first series, the first book, Prey for Us, published in 2019 and is available exclusively on this website. Two more are slated to be released in rapid succession, Guile, and Malice Aforethought. Writing novels is a grueling process for him, but he can't break the obsession even though he likes sleep, TV and people more than his keyboard.
Geoffrey and his family have a useless, ungrateful pet fish that he threatens at least once daily. They live in a gated, secured, 24/7 camera-monitored, nondescript building somewhere in the greater Los Angeles area, enjoying relative obscurity. Before moving here, Geoffrey endured years of alarming, brazen advances by a relentless stalker—a situation that remains unresolved. The experience inspired his third novel, Wanton Regard, and spawned a penchant for firearms he shares with his wife. (Do give a call before dropping by.) Geoffrey's overactive imagination and genuine fear of almost everything are tools that help him write novels, but also keep his gut in knots, regularly taking a toll on his health His wife affectionately calls him the Mayor of Stress Town and encourages his deep breathing exercises and semi-regular acupuncture sessions. Go enjoy one of his books. It will help him feel better . . . And that could save a pathetic fish.
Geoffrey's Inner Circle
Members of Geoffrey's Readers Group are the first to know about new releases and giveaways. See if you qualify to join us!