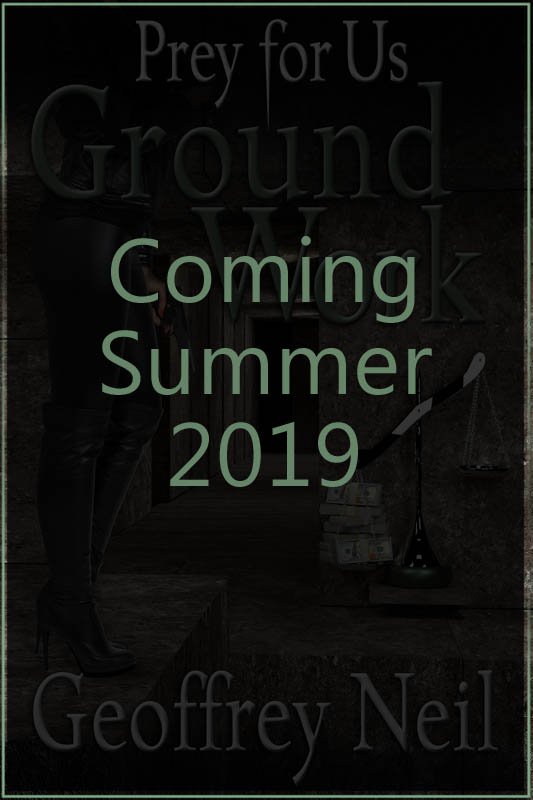 Justice Will Be Served.
Iron-clad secrecy, enormous profits, and a hidden facility that defies physics have made Prey for Us the nation's most mysterious and feared organization. Their clients cannot identify them, cannot contact them and don't know when or where service will be rendered. Still, desperate clients eagerly pay the enormous fee. They know that when the justice system fails, Prey for Us puts justice back into their hands by giving them the ultimate revenge.
Clients have no rules . . . but neither does Prey for Us.
Notify Me
I hate spam, so you'll only hear from me for new releases or giveaways. You can unsubscribe anytime w/no exit survey. Don't be afraid.
Author's Note
Ground Work is book two of the Prey for Us series and includes the roll-out of the business plan, expansion of the sub-lair and fine-tuning the process of healing victims from whatever injustices spurred them to contact Prey for Us.