Dire Means Free Bonus Material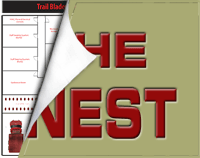 The layout will show you the location of Mark's suite, Pop's office, the Mulching Room and a secret stairway as I envisioned it while writing the story. Get it delivered to your inbox now. These document is unpublished, available only to readers who request it.
Note: Your email is sacred to me and will never be shared. I may notify you about a new release or my next giveaway. You can unsubscribe at any time.